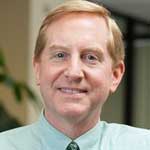 Join SymQuest's Bill Burbank at the Veeam/ExaGrid sponsored Seminar to hear the leaders in backup technologies: Veeam (software) and ExaGrid
(backup appliance).
This seminar will focus on tools to back up and protect virtual servers (VMware or Hyper-V) and ways to increase the efficiency of backing up and recovering large amounts of data.
Our agenda and registration information is below. Lunch will be served and there is no cost to attend, but registration is required.
Faster, more reliable backups
Entire machine restores in minutes with Instant VM restore
Unparalleled scalability as data grows without backup windows expanding
Recovery of individual objects from any virtualized application
Automatically verify the recoverability of EVERY backup EVERY time
Date: Thursday March 27th, 2014
Time: 11:45 AM – 1:00 PM
Place: Doubletree Hotel
1117 Williston Road
Burlington, VT 05403
For more information or to register, email Robyn Terranova at rterranova@symquest.com