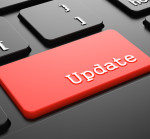 On July 29, 2015 Microsoft® will release the Windows® 10 Operating System (OS). This is the latest Windows OS for desktop PCs, laptops, and is the successor to Windows 8.
At SymQuest Group, Inc., we are excited for the enhanced capabilities that this new OS boasts. However, before you decide to upgrade, it is very important to ensure that all of the devices in your office technology workflow remain compatible. It is common for business applications to lag behind OS upgrades. This can also be true for print drivers and specific hardware support.
In the months ahead, PC and laptop vendors will be rolling out new Windows-based models in conjunction with the launch of Windows 10. Fortunately, these vendors will continue to offer and support Windows 8 based PCs and laptops for a considerable period of time.
In order to ensure that your business remains productive and profitable, we at SymQuest recommend that you remain on your current Windows platform until you have had time to properly test Windows 10 in your office environment.
SymQuest is taking the pragmatic approach of rigorously testing the strengths and weaknesses of Windows 10 as they pertain to today's complex computing environment. SymQuest is committed to ensuring that its customers can continue to leverage legacy systems in conjunction with the new technologies being offered in Windows 10.
If you are interested in learning more about Windows 10, contact SymQuest to explore new features, and to determine if an upgrade is right for your business.
We look forward to working with you to enhance your businesses' technology systems.