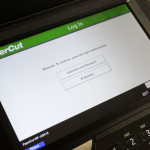 In conversations about data breaches, whether it's the most recent data breach at Big Box Store X or an event that exposes patients' private information, the perception tends to be one of a nefarious hacker in a basement somewhere, furiously typing and overcoming digital security measures.
The reality tends to be far less cinematic and reports show that the majority of breaches in the healthcare world are due to theft and loss. One way that companies can better comply with regulations such as HIPAA is to invest in a secure print environment.
While print management may seem like a decidedly low-tech approach to reducing data breach, secure print software provides a platform that not only aligns with a secure business environment, it can also benefit the business's bottom line and is more environmentally friendly than traditional document solutions.
Let's take a look at PaperCut, a software solution that was born out of a desire to reduce paper waste in universities.
At its core, PaperCut's primary function creates a "follow you" printing environment, which allows users to print to a virtual queue and then access the document at any printer in the network when they're ready.
By utilizing a virtual print queue and holding documents dormant until a user is ready for them, users no longer lose track of printed pages or accidentally pick up the wrong document. This function reduces errors in paper filing and reduces the risk of private information being picked up off a machine by the wrong person.
As the name suggests, PaperCut was developed to cut the amount of paper being wasted in traditional print environments, especially those with lots of machines and users, such as a college or university. In developing the software to better manage the documents being printed, PaperCut incorporated the creation of user-specific PINs. Which in turn answered a criteria of regulatory compliance for laws such as HIPAA.
And of course, the reduced amount of unclaimed documents sitting in a given printer translates into less waste, which is good for the bottom line and for the environment.
If you operate in a regulated industry, the chances are good that print could be a weakness in your compliance. Creating a document solution that's both compliant and maximizes your operations' efficiency is paramount. We're here to help.
Click here for a document assessment and find out about SUNY Plattsburgh's success with secure printing. And if compliance is on your mind, be on the lookout for our next post when we'll be talking about preparing for an audit.