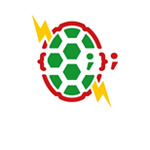 Shellshock affects websites and computers running operating systems such as Mac OS and Linux. This new vulnerability was recently identified in the "bash" shell, a default component of most Linux operating systems deployed globally today.
SafetyNet Hosted "Cloud" Solution Clients
SymQuest Cloud Services team has assessed our infrastructure and determined our hosted environment is secure.
SafetyNet Managed Service Clients
SymQuest continues to work with our solution partners to identify newly released patches addressing this vulnerability. Once patches and updates are released by vendors, SymQuest Engineers will be communicating, assisting with or performing system updates based on your Service Level Agreement.
SafetyNet Clients are encouraged to contact SymQuest at 1-800-374-9900 with any questions on this vulnerability.
Non-SafetyNet Clients - Patch Your
Systems Immediately
If you're running Windows, you're in the clear, as the vulnerability does not affect Microsoft Windows users. For other operating systems, Mac and Linux users are more at risk and Apple has released a security update that can be found here. Keep up to date with any software updates, and update your computer and mobile devices as those are released. For the websites you commonly use, the best way you can limit exposure is to have different passwords for different services. And for the Web services you use, find out who's making the software and what the manufacturer says about the Shellshock bug, so you can protect yourself.
We recommend you apply the updates for this vulnerability as quickly as possible. This is especially important for those servers running Apache web servers as there are published exploits already circulating for Apache websites.
Information on Patches for Each Linux Distribution: