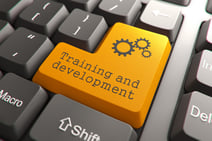 Cloud-based solutions like Office 365 can significantly improve productivity by providing a robust productivity suite that's easily accessible and regularly kept up to date. However, while new technology solutions can provide many benefits for both businesses and their employees, without adequate training the overall value of these investments can diminish over time.
Here are four reasons why continuous training on Office 365's productivity suite is crucial for making this tool successful within your organization.
Assists with Employee Adoption
For many employees, change can be an intimidating force that is hard to adapt to. Changes can come in the form of new office spaces, shifts in company procedures, and, of course, adopting new enterprise software.
There is no denying that Office 365 can bring huge value to an organization when utilized to its full potential. But without adequate training on how to use each feature, many employees can get lost in the translation.
Without employee adoption, most software implementation plans fail to take root in a company's infrastructure. Making use of online, on-demand training for Office 365 through services like KnowledgeWave can help employees maximize their use of the tools. Employees are more likely to take ownership of tools if training is offered (and required!) in an ongoing way, rather than taking a one-and-done approach.
Maximizes Software Investment Value
Office 365 is an investment—one your organization made because you're hoping it will deliver a return. Whether you're looking for increased productivity or more efficient processes, you need to see a return on your investment into Office 365.
Being able to extract the most value out of a service requires dedicated training to navigate all of the available tools efficiently. Much like any new technology, you get what you put into it when it comes to investing time and resources into proper adoption. If your training is lacking, the overall adoption levels could fizzle out, minimizing the value of the investment over time. Ongoing training ensures that you continue to see the benefits long after the initial implementation.
Increases Employee Productivity
While much of employee accountability rests with each individual, companies should be responsible for giving employees the tools and training they need to succeed at their jobs. Office 365 can provide employees with substantial planning and organization abilities, however, without proper training, productivity can suffer.
KnowledgeWave is an elegant solution for organizations looking for on-demand video training for their employees when it comes to the use of Office 365 and all of its features. KnowledgeWave's virtual classrooms allow employees to take courses directly from their workspace and can help them get the most out of what Office 365 has to offer.
Improves Job Satisfaction Levels
If your employees aren't engaged and finding satisfaction in their jobs, then it doesn't matter how many new products or services your company invests in. Without the proper motivation, your employees' overall productivity will inevitably suffer and could potentially come to a standstill.
Continuous training is a way to help employees feel confident and supported when they are managing their workflows and working with new tools and services. Introduce a regular training schedule and encourage professional development to create a positive work environment.
Office 365 is a cloud-based enterprise solution that provides many productivity benefits to companies—but only if they're willing to train employees on how to use it properly. By providing continuous training to employees on how to use Office 365's powerful services, you'll be maximizing the value of your investment while improving employee adoptions rates and job satisfaction levels across the organization.