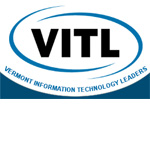 SymQuest will be exhibiting this year's VITL Summit in Burlington, VT. The Vermont Information Technology Leaders (VITL) Summit provides an opportunity for Vermont's health care professionals to hear information from experts on topics from health care reform to Electronic Health Records. The event features keynote speaker Dr. Karen B. DeSalvo, MD, MPH, MSc, the National Coordinator for Health Information Technology. SymQuest is thrilled to have the chance to help Vermont make better health care decisions by attending this event. We hope you'll join us!
What: VITL Summit
When: September 8 & 9, 2014
Where: Sheraton Hotel and Conference Center, Burlington, VT
Click here to learn more about the event.