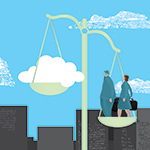 SymQuest in partnership with Bernstein Shur and Broadreach Public Relations will be hosting an upcoming workshop, 360° of IT Compliance on Thursday, November 5, 2015 in Portland, ME. This luncheon workshop will focus on IT compliance and risk management for your business.
In this workshop you will learn about:
Cyber insurance and litigation
Outsourcing agreements and contracts
Responding to internal and external incidents
Common network breach threats
Best practices to manage your IT environment
Building an emergency communication plan
Each attendee will also receive a 360° of Compliance Guidebook to get your business aligned with current compliance standards.