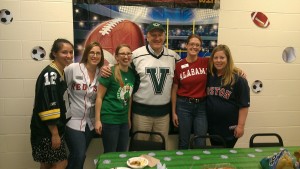 SymQuest Group, Inc., a wholly-owned subsidiary of Konica Minolta Business Solutions U.S.A., Inc., has raised over $36,000 for local chapters of the United Way through SymQuest's annual fall fundraising campaign.
"Giving back to our community is an integral part of SymQuest's culture," said Jodie Sheehy, SymQuest's Employee Engagement Specialist. "Each year we come together as a company to set a unified goal for the United Way – and each year we try to exceed that goal. This year we surpassed our goal by nearly $1,000. Our employees are passionate about service and the United Way offers an outlet for each employee to give back to the organizations they desire to serve most."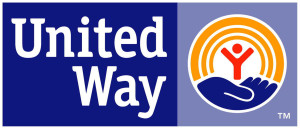 In keeping with the United Way's mission to "…improve lives by mobilizing the caring power of communities around the world to advance the common good," SymQuest's annual campaign consists of companywide events that encourage camaraderie and service. The company's 2015 contribution to the United Way consisted of $36,947.00 and 20 additional employee service hours from locations across New York, Vermont, New Hampshire and Maine.
SymQuest is committed to being socially responsible and involved in the communities in which it does business. To learn more about SymQuest's volunteerism and philanthropy visit www.SymQuest.com/Community.
About SymQuest® Group, Inc.
Founded in 1996, SymQuest designs, installs, and hosts network infrastructures and printing environments of all sizes. SymQuest is a regionally based subsidiary of Konica Minolta Business Solutions U.S.A with locations in South Burlington and Rutland, VT, Plattsburgh, NY, Keene and West Lebanon, NH and Westbrook and Lewiston, ME. SymQuest has developed a national reputation for service excellence and innovation and is ranked Northern New England's #1 managed IT services and copier provider by MSPmentor©. Learn more about our solutions at www.SymQuest.com.
About Konica Minolta
Konica Minolta Business Solutions U.S.A., Inc. is a leader in information management focused on enterprise content, technology optimization and cloud services. Our portfolio of offerings deliver solutions to improve our customers' speed to market, manage technology costs, and facilitate the sharing of information to increase productivity. The All Covered IT Services division offers a range of IT strategy, support, project and cloud computing solutions across all verticals. Konica Minolta has won numerous awards and recognition, including placement in the Leaders Quadrant on the Gartner 2014 Magic Quadrant for Managed Print Services (MPS) and Managed Content Services (MCS). Konica Minolta has been recognized as the #1 Brand for Customer Loyalty in the MFP Office Copier Market by Brand Keys for eight consecutive years. Konica Minolta, Inc. has also been named to the Dow Jones Sustainability World Index for four years in a row. For more information, please visit: www.kmbs.konicaminolta.us and follow Konica Minolta on Facebook, YouTube, and Twitter @konicaminoltaus.
###