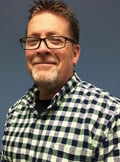 SymQuest Group, Inc., a wholly-owned subsidiary of Konica Minolta Business Solutions U.S.A., Inc., and regionally based IT and office technology provider, recently announced the addition of Roy Skorstad and Justin Smith to its Network Operations Team. Skorstad joins SymQuest as a Virtual Systems Administrator, and Smith as a Network Support Engineer.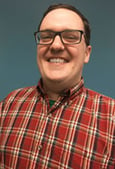 "The addition of Roy and Justin will strengthen the IT support that SymQuest provides," says SymQuest President, Meg Fleming. "We are excited to welcome them aboard, and look forward to continually offering timely customer service to our networking clients."
Skorstad will focus on helpdesk support for Microsoft-based business environments out of SymQuest's South Burlington, VT office. "I am excited to be with such a well-known and successful company as SymQuest," Skorstad says of his new role. "I look forward to serving our clients."
Smith will provide remote support for client workstations, servers, and network infrastructure. Smith comes to SymQuest with past experiences at Keurig Green Mountain and the University of Vermont Medical Center. "I look forward to partnering with my teammates to provide world class service to our customers," says Smith.
SymQuest is currently seeking quality people to join its growing offices. To learn about our career opportunities in Northern New England visit www.SymQuest.com/Careers.
About SymQuest® Group, Inc.
Founded in 1996, SymQuest designs, installs, and hosts network infrastructures and printing environments of all sizes. SymQuest is a regionally based subsidiary of Konica Minolta Business Solutions U.S.A with locations in South Burlington and Rutland, VT, Plattsburgh and Watertown, NY, Keene and West Lebanon, NH and Westbrook and Lewiston, ME. SymQuest has developed a national reputation for service excellence and innovation and is ranked Northern New England's #1 managed IT services and copier provider by MSPmentor©. Learn more about our solutions at www.SymQuest.com.
About Konica Minolta
Konica Minolta Business Solutions U.S.A., Inc. is reshaping and revolutionizing the Workplace of the Future™ (www.reshapework.com). With our comprehensive portfolio, we deliver solutions to leverage mobility, cloud services, and optimize business processes with workflow automation. Our All Covered IT Services division offers a range of IT strategy, support, and network security solutions across all verticals. Konica Minolta has been recognized as the #1 Brand for Customer Loyalty in the MFP Office Copier Market by Brand Keys for 10 consecutive years and is proud to be ranked on the Forbes 2017 America's Best Employers list. Konica Minolta, Inc. has been named to the Dow Jones Sustainability World Index for five years in a row. We partner with our customers to give shape to ideas and work to bring value to our society. For more information, please visit: www.CountOnKonicaMinolta.com and follow Konica Minolta on Facebook, YouTube, and Twitter @konicaminolta.us