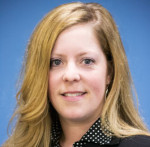 SymQuest Group, Inc. announced the addition of Nicole Juiffre and Scott Dean to the company's South Burlington headquarters. Juiffre is SymQuest's newest Document Solutions Account Executive and Dean joins as a Client Support Representative, assisting SymQuest's clients throughout Northern New England.
"Nicole and Scott will be valuable additions to our So. Burlington office," commented SymQuest President and CEO, Larry Sudbay. "As SymQuest continues to build our footprint in our home state, having additional staff helps our organization continue to provide quality service, and support."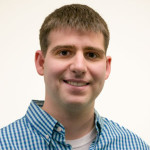 Juiffre received her Bachelor's in Business Administration from St. Michael's College, and brings over 14 years of Business to Business (B2B) sales experience to SymQuest.
Prior to joining SymQuest, Dean attended Champlain College where he received his Bachelor's in Accounting. Dean is looking forward to "embracing new responsibilities, and serving clients."