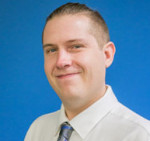 SymQuest Group, Inc. this week announced the addition of Nick Milburn to the company's West Lebanon office as a Technical Account Manager. Milburn will work with SymQuest's clients, supporting those using the company's Hosted SafetyNet solutions, a suite of advance cloud-based managed network environments.
"We're seeing higher demand for cloud-based solutions and bringing Nick on helps us better serve the West Lebanon business community," commented SymQuest President and CEO, Larry Sudbay. "Nick is a fantastic addition to our team in New Hampshire and we're excited to deepen our relationships in this community."
Milburn is a certified VMWare Technical Sales Professional (VTSP) and lives in Chelsea, Vt.