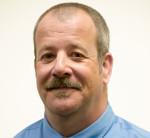 SymQuest Group, Inc. this week announced the addition of Ted Eames and Sue Kinne to the Network Sales division of their Lewiston and Westbrook, ME offices, respectively. Both Eames and Kinne will be Virtual Chief Information Officers (vCIOs) serving the IT needs of businesses throughout Maine.
"We believe information technology has become a utility similar to electric and phone service," commented SymQuest President and CEO, Larry Sudbay. "By growing our team of vCIOs we can allow more businesses to add SymQuest as their trusted provider when seeking quality IT solutions."
Eames currently resides in August, ME with his wife and four children. In his free time he enjoys volunteering for the ski patrol and building trails. Eames is currently an ambassador for the Central Maine chapter of the New England Mountain Bike Association and sits on the board of directors for the Southern Midcoast Maine Chamber of Commerce.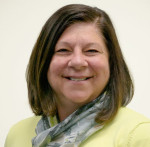 Kinne currently resides in Shapleigh, ME. Prior to joining SymQuest, Kinne worked for Norton Lamb & Company and Oxford Networks as an Outbound Sales Representative. In her free time Kinne enjoys spending time with her two grown children, and playing percussion.