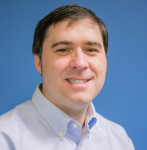 SymQuest Group, Inc. this week announced the addition of Todd Henry as a Network Escalation Engineer in the company's Maine headquarters in Westbrook.
Henry will work with SymQuest's Network Operations Center (NOC) team to coordinate with clients and serve as an escalation and support point for critical issues.
"As we continue to build SymQuest's client base, network continuity is at the core of our commitment," commented SymQuest President and CEO, Larry Sudbay. "Todd's addition to our team in Westbrook reinforces our promise to Maine businesses that SymQuest is here to support their growth."
Prior to joining SymQuest, Henry worked for Northeast Bank. During his successful three year tenure he was responsible for the design, deployment, configuration and ongoing management of Citrix and VMware virtualization platforms, Cisco and HP core networking and data storage services in a high-availability data center environment.