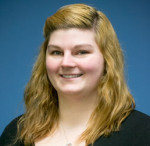 SymQuest Group, Inc. announced the addition of Ashley Slater and Adam DeRuzza to the company's South Burlington headquarters. Slater is SymQuest's newest Client Support Representative and DeRuzza joins as a Network Engineer, supporting SymQuest's SafetyNet network solutions.
"Both Ashley and Adam are exciting additions to our team," commented SymQuest President and CEO, Larry Sudbay. "As SymQuest continues to grow in our home state and across our footprint. We have big plans for 2015 and we're excited that Ashley and Adam will be with us."
Slater comes to SymQuest after successfully completing an internship at Disney World and is currently pursuing a marketing degree from Norwich University.
Prior to joining SymQuest, DeRuzza was a service administrator for Vermont Mutual Insurance Group. He resides in Stowe with his family.