South Burlington, VT – Larry Sudbay, President and Chief Executive Officer of SymQuest Group, announced that SymQuest was named number 22 in The MSPmentor 501: 2013 Edition.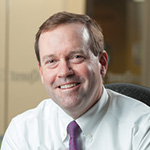 "We are so very proud to have been named in the top 25 of the MSP Mentor 501," stated Sudbay. "To come from our little corner in Vermont to the MSPmentor global top 25 is a remarkable achievement, and we thank every single SymQuest employee for helping to get us there."
The MSPmentor 501 is an annual report from MSPmentor and publisher, Nine Lives Media. Previously known as the MSPmentor 100 report, this year's report has been expanded from 100 to 501 companies. Companies are ranked on a range of metrics, including annual recurring revenue (ARR), total devices managed, revenue per employee, growth rates (percentage and dollar figures), and more. All financial information for non-U.S. MSPs was converted to U.S. dollars to ensure a consistent ranking methodology worldwide.
"Our goal has always been to be a leading global company in the managed services provider industry, and today we can say we did it," stated Sudbay.
The SymQuest Group, Inc. maximizes the potential of technology in the business place, and offers networking and document management solutions with:
Computer-network design and installation
Network support and performance monitoring
Copier sales, service and supplies
Printer sales, service and supplies
Digital document storage and retrieval
For 17 years, SymQuest Group, Inc., headquartered in South Burlington, Vermont, (with additional offices located in Rutland, Vermont; Keene and West Lebanon, New Hampshire; Plattsburgh, New York; Lewiston and Westbrook, Maine) has upheld its reputation as an affordable and accessible network infrastructure and document solutions technology services company; working extensively with small businesses, as well as larger enterprises. SymQuest Group, Inc. focuses on highly-customized and accessible customer service, innovative document solution programs, and the crafting of high-availability infrastructure solutions. United by the pursuit of excellence in information management, service and corporate responsibility, SymQuest's experienced people, refined processes and best of technology keep its clients out front.
For more information about SymQuest® and The SymQuest Way, Contact us at 1-800-374-9900, or email info@symquest.com.