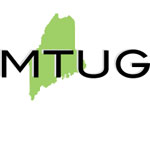 It seems like a no-brainer: office technology is so ubiquitous, it's here to make life easier. But the repeated news of tech failures in the media in recent months may call that into doubt. Heartbleed, the end of life of Windows XP, Target's data breach, the recent Internet Explorer vulnerability…. this year has had enough technology news to make your head spin.
We know that even small businesses are dependent on technology and companies that excel at managing their IT investments are increasingly shown to outpace their peers. We think May is a perfect time to stop that head-spin and get a handle on how what's happening in the news really affects the technology you use every day.
The 2014 Maine Technology Users Group (MTUG) Telecommunications and Computer Networking Conference being held on May 29, 2014 is the premier technology infrastructure conference in the state. SymQuest is proud this year not only to sponsor the conference, but to have the opportunity to present with Butler Brothers and demonstrate how much of a strategic asset a managed IT environment can be.
So why should you visit us at MTUG's 2014 Conference?
Stop your head spinning. Our session with Butler Brothers explaining their shift to a managed IT environment will give you hope for technology. Hear directly from Pauline Cote and Andrea Crowell about how the change positioned the company for expansion.
Get a handle on the cloud. Talk of the cloud is everywhere these days, and no doubt you're wondering if it's time for a shift.
Go green. We've been able to help companies save up to 30% on their overall printing costs with managed print services. We're talking about saving paper
and dollars.
Chat with some of the best. SymQuest was recently named number 28 of the top 200 managed service providers in North America. Stop by and pick our brains.
Win an iPad. In addition to supplying delicious Lifesavers candy and giving away an iPad, we're also giving away a network assessment and a document assessment. Stop by our booth (we're in Booth numbers 2 and 3) to find out how our giveaways can help save your bottom line. Or at least improve it.