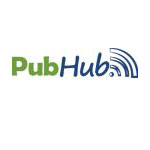 SymQuest's co-founder, president and CEO Larry Sudbay will be featured as a guest speaker at October's Casco Bay Technology Hub PubHub. In the 18 years since founding the company, Larry has been responsible for our business growth, and company culture. Learn how he used his passion for improving the way people do business to transform SymQuest's strategic direction.
Date: October 7, 2014
Time: 6:00 pm
Location: Casco Bay Tech Hub Business Innovation Center, Portland, ME
Learn more about the event and register here.