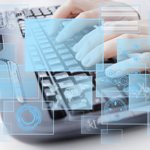 For businesses and organizations looking to increase capacity without adding the cost of new physical machines, virtualization can be an excellent, proactive option. Companies suffering from "infrastructure sprawl" wrestle with spending ever-increasing time and cost maintaining an optimal environment for the demands of an increasing fleet of computers and servers. However, VMware virtualization can provide both additional capacity by maximizing the hardware already in place, so finding the right VMware partner to guide your business through the process is critical.
What is VMware?
In effect, VMware virtualization transforms hardware – including the CPU, RAM, hard disks, and network controllers – into software to create a fully functional, virtual machine that can run its own operating system and applications just like a "real" computer. In other words, VMware turns one computer into many computers inside the same box.
So How Do I Choose the Right VMware Partner?
Virtualization is a mature technology that requires an experienced partner. Just as no two businesses have exactly the same technology in place, installation of VMware is not a one-size-fits-all affair.
In looking at VMware partners, look for and consider:
Positive track record

– You're looking for an experienced provider that understands the true and long-term impact of virtualization on your business operations and how it aligns with your business goals. Ask for testimonials and speak with the firm's past clients to get an idea of the impact.

Long term relationships

– Even with a service as advanced as VMware, there will be ongoing maintenance, upgrades and proactive monitoring. Long-term relationships with clients indicates a deep understanding of the client's business needs and ongoing success with the virtual environment.

Holistic vision

– As more and more of your business operations become reliant on technology, the need for reliable, sound deployment and management is critical. Where the divide between good and great lies is the ability to suggest corrections for potential problems and maintain an optimal environment for the entirety of your operation, even planning for contingencies in the event of a disaster.

Customization

– No two businesses are the same. As such, there's no solution that's ideally suited to every operation out of the box. A collaborative partner will be able to look at your growth plans and vision, your critical operations and success factors and align your solutions to your individual needs.