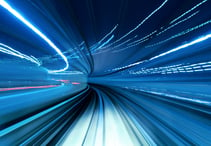 It's impossible to look into a crystal ball and glimpse what the future of business technology holds. But we can analyze current trends, monitor new advancements, and create a plan for staying ahead of the curve.
As your company continues to grow, there is a risk that your technology investments will become outdated and irrelevant over time.
While it is inevitable that companies eventually outgrow their current technology requirements, there are a few strategies you can use to make sure your business is ready to adapt.
When it comes to getting your company ready for the future of business, the goal is to build an IT solution that can easily adapt to meet the ever-increasing demand for integrated technology. Here are strategies you can use to help your organization quickly adapt to advancements in business technology.
Develop a Modular Infrastructure
A great way to reduce your IT expenses over time is to transition your traditional IT structure over to a hyperconverged infrastructure (HCI). HCI allows you to virtually house your servers, storage capacity, and computing power.
Hyperconverged solutions are a much more modular, scalable approach than traditional IT infrastructure. HCI enables companies to quickly scale their hardware and software needs as required by adding CPU, RAM, networking, storage, or all of the above. HCI also allows companies to predict their long-term IT spending to help them better prepare for the future. With HCI, there is less equipment to overhaul and therefore less money spent on tech refreshes. HCI offers a single-vendor solution that helps cut costs by integrating the traditional IT infrastructure stack into one platform.
Move to Cloud-Based Applications
More and more companies are investing in cloud-based services and applications to help scale their businesses efficiently. Enterprise solutions like Office 365 allow companies to benefit from the same productivity tools as on-premise solutions, but with a variety of additional features and support functions.
The great thing about subscription-based software is that you can easily add new users as you scale your company without costly changes to your current infrastructure. You also get all the benefits of product updates instantly, without having to purchase an updated version of the software.
Utilize Managed IT Services
When it comes to future-proofing your technology, managed IT services are an effective way to maintain your current infrastructure needs by offloading your IT efforts to a third-party provider. Experienced IT service providers put a significant focus on ensuring companies are running at maximum efficiency while creating a strategic vision and plan for businesses to adapt their technology over time.
Managed IT services can also help you prioritize your cybersecurity processes so that your business can scale with confidence.
Invest in Continuous Employee Training
One of the easiest ways to lengthen the life and adoption rate of your technology is by investing in employee training programs to get more value out of your software solutions.
It's a common misconception that employees can learn as they go when implementing new technology. However, without a practical implementation strategy, employees may become disinterested in the solutions they are using, and productivity can suffer. By regularly training your employees and implementing tools to further their development, companies can ensure that they maximize the lifespan of their technology while improving employee satisfaction.
It's possible for employee training to be quick and painless. KnowledgeWave provides instruction for teams on today's top business software with an integrated approach that reaches all learning styles. They offer videos, webinars, live classes, and even one-on-one coaching.
There is no magic bullet to future-proofing your business technology; there is no single piece of hardware or software you can buy today that will last your business indefinitely. As companies grow and scale, they will always be required to adapt with the most current technology advancements. However, there are strategies that every business can implement today to position themselves for strategic growth. By developing a scalable infrastructure, utilizing third-party service providers, and investing in continuous employee training, you'll be able to create a sustainable future for your business.